Our Trees
It takes years of laborious work and some help from mother nature to get a tree ready for harvest. The work includes planting, shearing, fertilizer application, weed control, mowing and finally harvesting.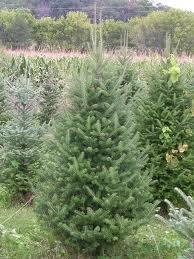 Balsam Fir
These needles are ¾ to 1½ in. in length and last a very long time. This tree has a dark-green appearance and retains its pleasing fragrance throughout the Christmas season.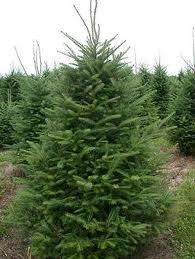 Canaan Fir
The Canaan is a medium growing (1-2ft per year) evergreen. Its needles are about 1 inch long and has a nice green color. It does not shed its needles but holds them for 10 years or longer. The Canaan fir will grow up to 50 ft tall and 15 ft wide, and has the traditional evergreen shape and a very nice fir smell.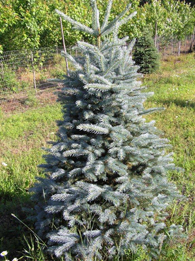 Colorado Blue Spruce
Often used for stuffing pine-pillows, these sharp needles are 1 to 1 ½ in. in length. This species is bluish-gray in color. Needles have an unpleasant odor when crushed. This Christmas Tree has good symmetrical form and an attractive blue foliage. It also has good needle retention. This is our primary tree for flocking.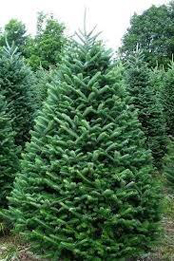 Fraser Fir
The Fraser fir branches turn slightly upward. They have good form and needle-retention. They are dark blue-green in color. They have a pleasant scent, and excellent shipping characteristics as well.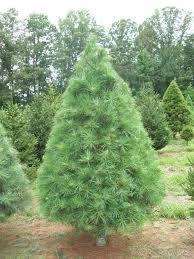 White Pine
The largest pine in the U.S., the white pine has soft, flexible needles and is bluish-green in color. Needles are 2½ – 5 inches long. White pines have good needle retention, but have little aroma. They aren't recommended for heavy ornaments.
We offer a variety of choose and cut, and pre-cut trees that includes Large blue spruce, Norway spruce, black hills spruce, Serbian spruce, Fraser and Balsam Fir.
All wreath and garland products that we sell at the farm are made in our shop. We are equipped to create unique shapes and designs. Custom and wholesale orders are available.
Spears to You is our popular asparagus farming division. Our harvest begins in May. The best varietals that includes Jersey Supreme and Millenial are available for purchase.
For questions about orders and our trees, comments and suggestions, we look forward to hearing from you!