Wisconsin Tree Farm – Located in Wild Rose, WI
Our Wisconsin farm is a private source farm for pre-cut trees to help supplement our Illinois choose and cut farm.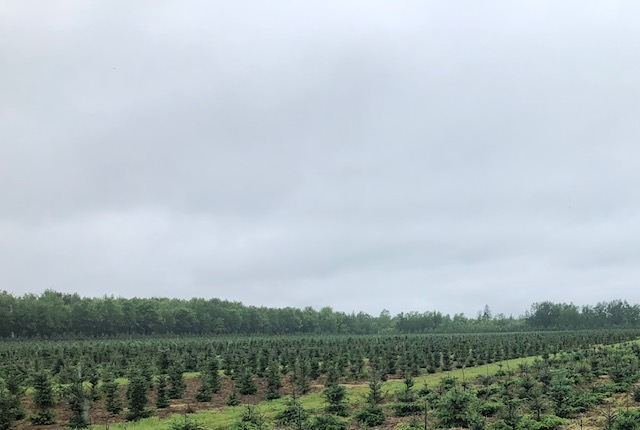 As many of you know we are growers in two states.  Our home choose and cut farm is located in Harvard, IL, and our Wisconsin farm is located outside of Wild Rose, WI.
Our Wisconsin farm is not a choose and cut or wholesale farm but our own private-source farm for pre-cut trees to supplement our home choose and cut farm.   We only select the best trees to harvest fresh throughout the season.
It is all but impossible to grow quality fir trees in Illinois comparable to the great trees of Wisconsin.  The following fact should bolster this claim.   Wisconsin tree farmers win the national Christmas Tree contest every 5-7 years and put a tree in the White House.   Illinois has never done that.  I will put our Wisconsin grown Fraser, Canaan and Balsam Fir up against anything grown in Illinois including on our home farm.   It's not a dig but a fact.
We offer a variety of choose and cut, and pre-cut trees that includes Large blue spruce, Norway spruce, black hills spruce, Serbian spruce, Fraser and Balsam Fir.
All wreath and garland products that we sell at the farm are made in our shop. We are equipped to create unique shapes and designs. Custom and wholesale orders are available.
Spears to You is our popular asparagus farming division. Our harvest begins in May. The best varietals that includes Jersey Supreme and Millenial are available for purchase.
For questions about orders and our trees, comments and suggestions, we look forward to hearing from you!