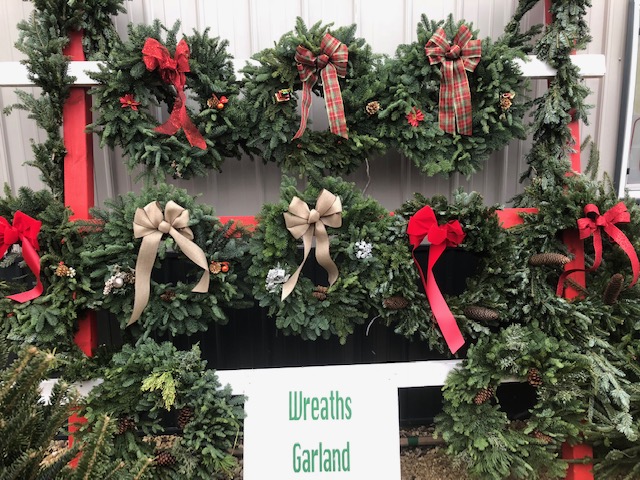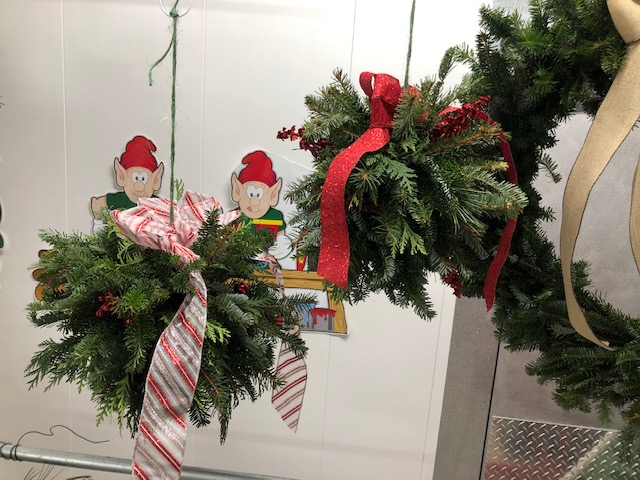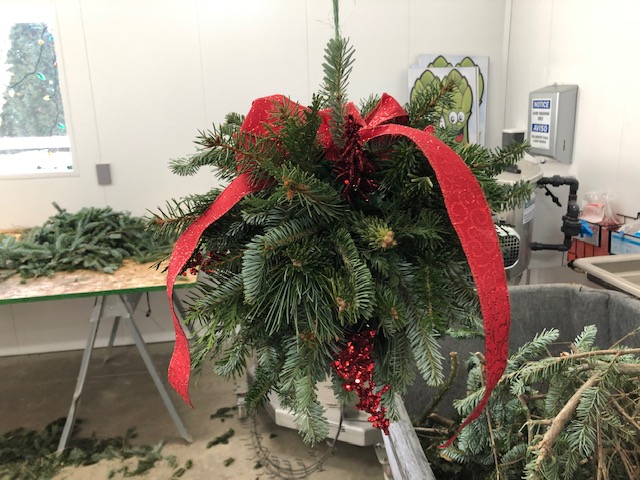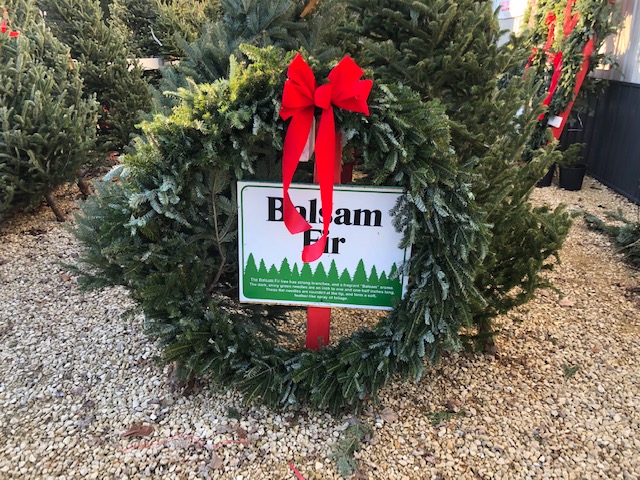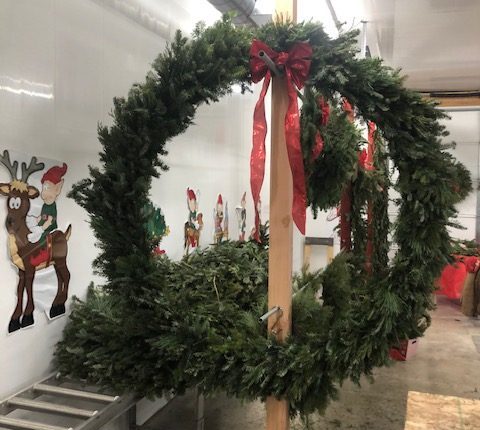 All of our Wreaths and Garland that we sell at the farm are made in our shop. We are equipped with Wreath and Garland making equipment that can handle our sales needs but also allows us to make many custom products and even fulfill orders for seasonal exterior home decorators. We are looking forward to our seasonal displays this coming year in our sales shop and also increasing sales and awareness of our beautiful wreath and garland products. Our garland is made in various lengths of 6′, 8′ and 25′ coils. Our wreaths our made in sizes from a 20″ diameter up to a 6′ diameter. Special order shapes include horsehead wreaths, candy canes, advent wreaths and stars. One of the most popular products we make our kissing balls that sell out quickly.
     Our sales shop also features products from other local farms.   We have custom made ornaments, Pickled Asparagus from the other part of our farm- "Spears to You", Local honey, White popcorn from Anchor Orchards and Farm in Harvard, and a variety of jarred products from Glass Greens Farm in Harvard
If you need additional information about custom or wholesale orders please call 630-779-6249. Orders must be submitted by mid-September.